GeoSep Services (GSS) is a locally owned small business, staffed by a small group of loyal employees. We are dedicated to providing high-quality mineral separations along with apatite and zircon fission track+UPb analyses to support the international geochronology/thermochronology community.
GSS is located in Moscow, Idaho, within the beautiful Palouse region of Idaho and Washington, USA.
We specialize in apatite fission track (AFT) analysis, zircon fission track (ZFT) analysis, zircon UPb, and mineral separations.
Note: for an additional fee of $80, we can provide pyrite (sulfide) removal/cleanup of zircon fractions (DIM sink) if requested.
(See Services)
Update July 2023:
GSS provides all usual services (facility operations and analytical data collection). GSS turnaround times are significantly longer due to our current workload. Please contact Paul or Jim with questions.
Thank you to all our clients and colleagues for your support.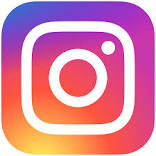 Follow us on Instagram!
---
Current, upcoming, and prior events:
We plan to attend the Thermo 2023 meeting in Riva del Garda, Italy (September; Thermo2023 link).
We plan to attend the annual Geological Society of America (GSA) meeting (Pittsburgh in October 2023; GSA Connects link).
GSS attended the GSA Connects meeting in Denver in October 2022.
In 2021, we attended Thermo"2020" in Santa Fe, NM in September (thermo2021.us), and the GSA meeting in October in Portland, OR.
We appreciate these opportunities to meet our current and prospective clients and colleagues, and to support advancements in the geochronology/thermochronology community.
Check out our photos from some of our conference/meeting trips.
See some GSS string bag and conference duck adventures!
---
Note: If you have concerns about our website or links, please contact the webmaster.